Back to all news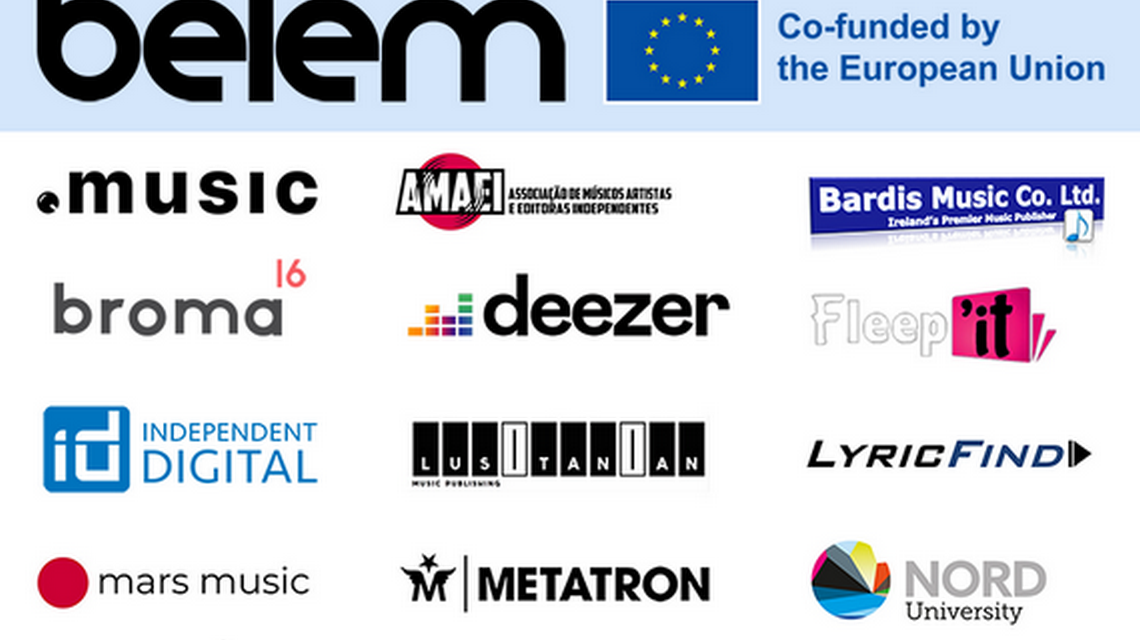 06. 02. 2023.
BELEM announces an open call for European lyric translations
The first Open Call from BELEM to the industry aims to provide more accurate translations of works and increase the potential for artists, labels and publishers to monetise lyrics
BELEM, a Creative Europe EU-funded co-operation project, is announcing its first open call to music publishers and songwriters. The BELEM Co-Creation Open Call is designed to engage the industry to build greater opportunities to monetise lyrics as well as help increase understanding of works in a different language.
For this open call, BELEM is asking music publishers, songwriters and translators to apply to work together to create translated and adapted versions of either new or existing songs. This can include translating completely new works written in one or multiple European languages; or pre-existing works, with the translation being the new work that is created. 
Music publishers can submit works they would like to see translated and apply for the project until 28 February via the BELEM website. Projects must have a total budget of €5,000 in order to be considered. Both European publishers and writers can also apply to become translators for the project. 
Once evaluated by the BELEM Steering Group, and subject to passing inclusion and diversity guidelines as well as geographical reach, successful applicants can access up to 60% of funding from BELEM. The chosen works will then be adapted and translated in partnership with BELEM, with the final works being registered with publishers, sub-publishers and rights societies. Works will also be verified via CIS-Net and LyricFind databases. Through BELEM, the translated works will be distributed to licensed lyric platforms alongside the original lyrics, and thus be able to be monetised. 
"Music can be a universal language that moves, inspires, and brings us all together. But when it comes to music in a 'foreign' language to your own, there is still a barrier: the availability of accurate, human, translations that convey the true meaning of songs," said Robert Singerman, SVP at LyricFind and EVP at .MUSIC. "We believe that the meaning of music should be accessible to all, and that lyrics are a key and often underrated aspect globally. Through this grant and open call, we hope to further showcase the role of lyrics, translations and adaptations in music. Our goal through this work is to broaden the possibilities for European publishers and songwriters in overcoming the language challenge to enlighten new audiences." 
Publicly launched in December 2022, BELEM is an EU-funded four year cooperation project that has been granted €2 million in funding through the Creative Europe Programme (CREA). It will drive new revenue streams to key players in the music industry by promoting European lyrics and the translations of these lyrics, alongside their monetisation. The partnership aims to amplify the co-creation and co-production of European lyrics, adding new economic value to European musical and linguistic heritage. 
In particular, BELEM is placing a strong focus on online and streaming lyric translations, as well as supporting publisher capacity building and the songwriters themselves on creation and translation. The group will also look to benefit labels and artists through providing better accessibility for lyric videos — including translated lyrics. It will also aim to impact the live sector, via both virtual and physical lyric translation exhibitions. 
"We are incredibly excited to be delivering one of the first key elements of BELEM — the first open call for the translation and adaptation of European songs. As a partnership of music publishers, independent trade associations, digital distributors, DSPs and more, our aims are the same of artists and songwriters worldwide: to get their work listened to and understood by as many people as possible," said Florian von Hoyer, COO at MusicHub and BELEM Lead on behalf of Zebralution. "We truly believe in the power of lyrics, but know that the ecosystem needs to be radically transformed in order to help artists to better monetise them. This initiative will help us to achieve that goal, and we look forward to launching many more initiatives on our four-year journey."
Alongside LyricFind, .MUSIC, and Zebralution, BELEM includes 12 other EU independent music publishing, technology, distribution, independent label trade associations, and academic partners, including global music streaming services Deezer, music publishing rights management business Unison Rights, and academic institution Nord University. Harnessing the track record and expertise of the partners participating in the programme,  BELEM will provide European artists, writers and the music community with more tools and capabilities they need to thrive in this tech-driven era. 
The BELEM Co-Creation Open Call is open from Wednesday, 01 February 2023. Applications will close on Tuesday, 28 February 2023. Music publishers, lyricists, and translators can apply for the open call here: https://belem.music/open-calls/.